Welcome to the Futurama Wiki
The wiki dedicated to the Futurama series that anyone can edit!
2,823 articles since creation in 2005
Overview · Help pages

---
Did You Know
...that Zoidberg's uncle Harold Zoid starred in Silent Holograms?
...that Number 9 man from Into the Wild Green Yonder made his first appearances in Space Pilot 3000?
...that Fry and Leela are married in the episode The Farnsworth Parabox Season four episode 15?
...that Kif is supported by a system of fluid-filled bladders?
...that on Decepod 10, it's either mate and die or don't mate at all?
...that the universe Fry, Leela, and Bender lives in is actually a parallel, because Professor Farnsworth, Fry, and Bender travelled to far out in the future?

Dynamically changes - [me!]
Bender's Quote of the Day
"
Kill all humans, kill all humans, mus' kill all humans...
"

–Bender, I, Roommate
Dynamically changes - refresh me!
Latest News
Latest Futurama News
July 9, 2015
Good news, everyone! A Futurama mobile game is on the way! Get ready for shiny robots, evil forces and new adventures…register here to find out more! http://www.playfuturama.com/
---
News Main | News Archive | Submit A Story
---
Improvement Drive
This week's improvement drive:
Please improve this article in any way you can. This includes adding plot details, appearances and categories.
And do anything on the To Do List. Also add images to the articles without images. Information such as objects, characters, and locations exclusive to the Comedy Central era, as well as objects, characters, and locations exclusive to the comics, would be greatly appreciated.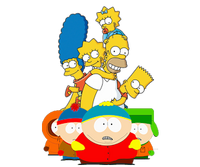 Community content is available under
CC-BY-SA
unless otherwise noted.