Welcome to the Futurama Wiki
The wiki dedicated to the Futurama series that anyone can edit!
2,856 articles since creation in 2005
Overview · Help pages

---
Did You Know
...that 72 episodes of Futurama made up the show's original run from 1999-2003?
...that the name Futurama comes from a pavilion at the 1939 New York World's Fair. Designed by Norman Bel Geddes, the Futurama pavilion depicted how he imagined the world to look in 1959.
...that Farnsworth invented a machine that can produce boxes that contain parallel universes?
...that Leela once played for the Major League Blernsball team the New New York Mets?
...that Philip J. Fry is the great, great, great, great... uncle of Hubert J. Farnsworth?

Dynamically changes - [me!]
Bender's Quote of the Day
"
I'll make you cry, buddy. You're a pimple on society's ass and you'll never amount to anything.
"

–Bender, My Three Suns
Dynamically changes - refresh me!
Latest News
Latest Futurama News
July 9, 2015
Good news, everyone! A Futurama mobile game is on the way! Get ready for shiny robots, evil forces and new adventures…register here to find out more! http://www.playfuturama.com/
---
News Main | News Archive | Submit A Story
---
Improvement Drive
This week's improvement drive:
Please improve this article in any way you can. This includes adding plot details, appearances and categories.
And do anything on the To Do List. Also add images to the articles without images. Information such as objects, characters, and locations exclusive to the Comedy Central era, as well as objects, characters, and locations exclusive to the comics, would be greatly appreciated.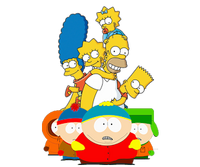 Community content is available under
CC-BY-SA
unless otherwise noted.